rehearsals of the opera at Royaumont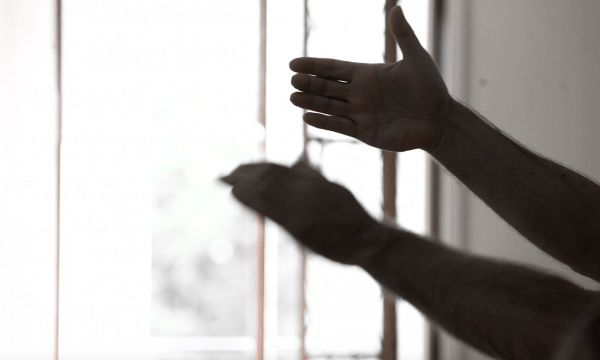 rehearsals of the opera at Royaumont
During the summer of 2017, Royaumont hosted the artists who were preparing a new version of Alexander Zemlinsky's opera The Dwarf, a tragic tale in one act based on The Birthday of the Infanta by Oscar Wilde.
This intense and cruel drama, which premiered in Cologne's Neues Theater on 28 May 1922, is unanimously felt to be the Austrian composer's masterpiece.
The Lille Opera entrusted the accompaniment of the work to the Ensemble Ictus. The ensemble performed a reduction of The Dwarf for chamber orchestra along with a cast of soloists of the highest level:
The Dwarf Mathias Vidal
Donna Clara, the Spanish Infanta Jennifer Courcier
Ghita, her chambermaid Julie Robard-Gendre
Don Estoban, chamberlain Christian Helmer
Three chambermaids Laura Holm, Marielou Jacquard, Fiona McGown
Franck Ollu, the musical director, brought the density and colours of this flamboyant work to life. The artist, scenographer, playwright and man of the theater Daniel Jeanneteau was selected for his delicately beautiful set design and his extremely precise stage direction.
The Dwarf provided occasions for several professional training sessions at Royaumont. The work was performed at the Lille Opera in November 2017, the Rennes Opera in March 2018, and the Caen Theatre in February 2019, in a co-production amongst the Opéra de Lille, Opéra de Rennes, and the Fondation Royaumont.
Theatre and Music Workshop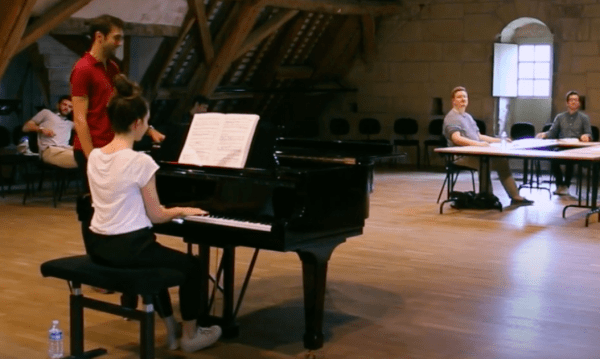 Theatre and Music Workshop
In the summer of 2016 the Fondation Royaumont embarked on an unusual production of Alexander Zemlinsky's opera A Florentine Tragedy, based on Oscar Wilde's play of the same name, which Max von Schillings premiered on 30 January 1917 at the Hoftheater in Stuttgart. The Foundation invited the director Arthur Nauzyciel, assisted by Raphaël Haberberg, to preside over a two-week theatre and music workshop resulting in a public presentation. Four students of the EHESS in Paris, selected by the historian and musicologist Karine Le Bail (Centre de recherches sur les arts et le langage – CRAL, CNRS/EHESS), participated in the read-throughs and the rehearsals along with the singers and instrumentalists. This cooperative project, at once theatrical, musical, and academic, made it possible to refine the eminently complex dramaturgy of Zemlinsky's opera, although its plot is quite simple in appearance. Research on the libretto, the music, and the various characters was furthered by an examination of the historical and artistic contexts of the premiere of A Florentine Tragedy in order to develop all its possible aesthetic implications.
The deliberately exploratory dimension of this in-depth work session at the Royaumont Abbey was a unique experience for all its participants, enabling each of them to discover the many dimensions necessary to stage an opera like this one, and to create special and long-lasting memories of the many-layered exchanges it facilitated.