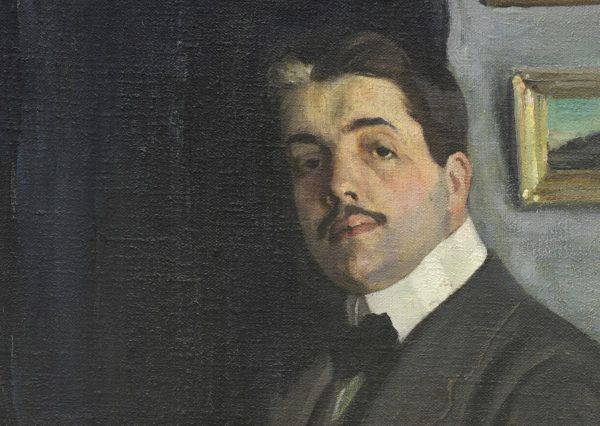 A rather brilliant Charlatan
"I am:
1° a charlatan, though a rather brilliant one;
2° a great charmer;
3° I have any amount of cheek ;
4° I am a man with a great deal of logic, but with very few scruples;
5° I seem to have no real talent.
None the less, I believe that I have found my true vocation: – to be a Maecenas. I have all that is necessary except the money, – mais ça viendra!"
Serge Diaghilev to his stepmother, Elena Panaïeva-Diaghilev (1895).
All those who came into contact with Serge Diaghilev (1872-1929) emphasise his powerful will, the determination of his character, his tenacity, the certainty of his artistic tastes and the passion that drove him. Capricious and flighty, but also aware of his intense personal charm and exceptional artistic sensitivity, he had all the qualities of a leader, as his friend, the painter Alexandre Benois, acknowledged.
Serge Diaghilev was born in 1872 in the province of Novgorod to a wealthy family living in Perm, a small town near the Ural Mountains. His father, Pavel Pavlovitch (1848-1914), was an officer in the cavalry of the Imperial Guard, and his paternal grandfather owned a large alcohol distillery until it went bankrupt in 1890.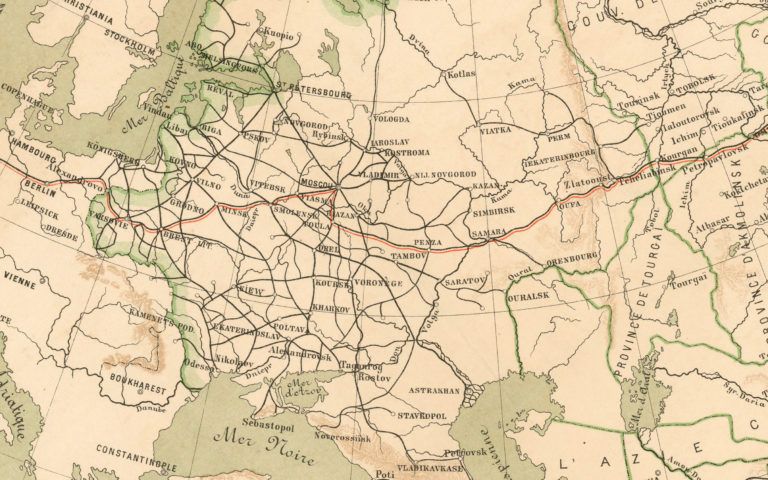 Nicknamed the Athens of Perm, the Diaghilev household was a meeting place for the city's intellectuals. Their liberal ideas and taste for the arts, especially music, were well known. In their salon, frequented by literary figures and musicians, excerpts from operas were performed: Verdi's Rigoletto, A Life for the Tsar, Ruslan and Ludmila, two operas by Glinka… Sometimes they were joined by his aunt by marriage, Alexandra Panaeva-Kartseva (1853-1942), an opera singer admired by Pyotr Tchaikovsky (1840-1893). Diaghilev was close to the composer's family, and in his memoirs recalls his childhood visits to "Uncle Petia" in Klin.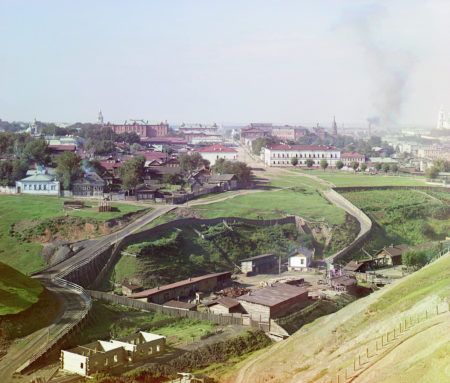 In this creative atmosphere, Diaghilev's musical talents began to be noticed. Although neither music nor the arts were at the heart of his education, he received his first piano and singing lessons, and even tried his hand at composition.
Saint Petersburg
and the Nevsky Pickwickians
In 1890, Diaghilev moved to Saint Petersburg to study law at university, while continuing his musical training with the baritone Antonio Cotogni (1831-1918) and Nikolai Rimsky-Korsakov (1844-1908). Although he enjoyed social recognition in Perm, he soon realised – as Jean-Michel Nectoux points out – that his social standing in the Petersburg milieu needed to be "entirely built from scratch".
Sponsored by his cousin Dmitri Filosofov (1872-1940), Diaghilev was introduced to his circle of friends, the Nevsky-Pickwickians, a small group made up of former students of Karl Ivanovitch May's gymnasium. Alexandre Benois (1870-1960), Léon Bakst (1866-1924), Walter Nouvel (1871-1949) and Konstantin Somov (1869-1939) – who became his future collaborators and friends – initially accepted Diaghilev into their "cenacle" as "Dima's cousin". "The general impression was that of a good boy", recalled Benois, "a little rough, a little provincial, not too quick-witted".
At first, Diaghilev endured criticism from his new friends, who considered his artistic tastes "dubious". But gradually, with their help, he "[broadened] his sympathies", overcoming "emotional sensuality" and expressing with aplomb the reasons that led him, again according to Benois, "by leaps and bounds from indifference to enthusiasm, from complete ignorance to astonishing competence."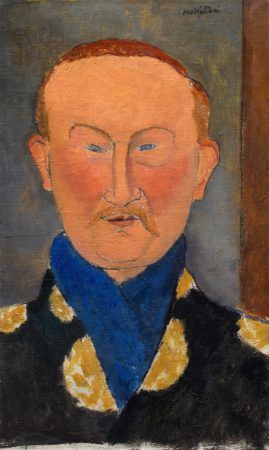 Between 1890 and 1896, Diaghilev travelled extensively in Europe with Filosofov. Berlin, Munich, Vienna, Paris, Nice, Venice, Florence, Rome and Naples were often on their itineraries. He visited museums and artists' studios, acquired rare works of art and even thought of a "Diaghilev museum". These trips were also punctuated by fruitful encounters. In France, he met Charles Gounod (1818-1893), Camille Saint-Saëns (1835-1921), Jules Massenet (1842-1912), Jacques-Émile Blanche (1861-1942) and Aubrey Beardsley (1872-1898).