The Royaumont Foundation and Les Siècles orchestra celebrate the Ballets Russes!
In an unprecedented move, the Royaumont Foundation and the orchestra Les Siècles have acquired in March 2022 an exceptional collection of Ballets Russes programmes. This virtual exhibition accompanies the cycle of concerts given by Les Siècles in the spring 2023.
Past exhibitions at the BLGF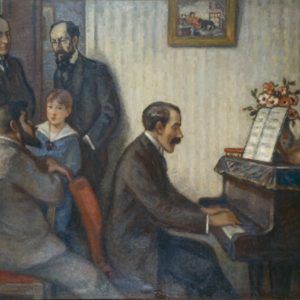 Entitled « From the Belle Époque to the inter-war period, where music and arts meet », the exhibition evokes the "splendid and restless" period of the transition from the nineteenth to the twentieth century through reproductions of paintings and architectural details.
The composer and conductor Alexander Zemlinsky passed through many worlds and saw them disappear. However, only to have fully lived in a different world, the world of art. This world became his homeland, an ideal place without borders or passports.