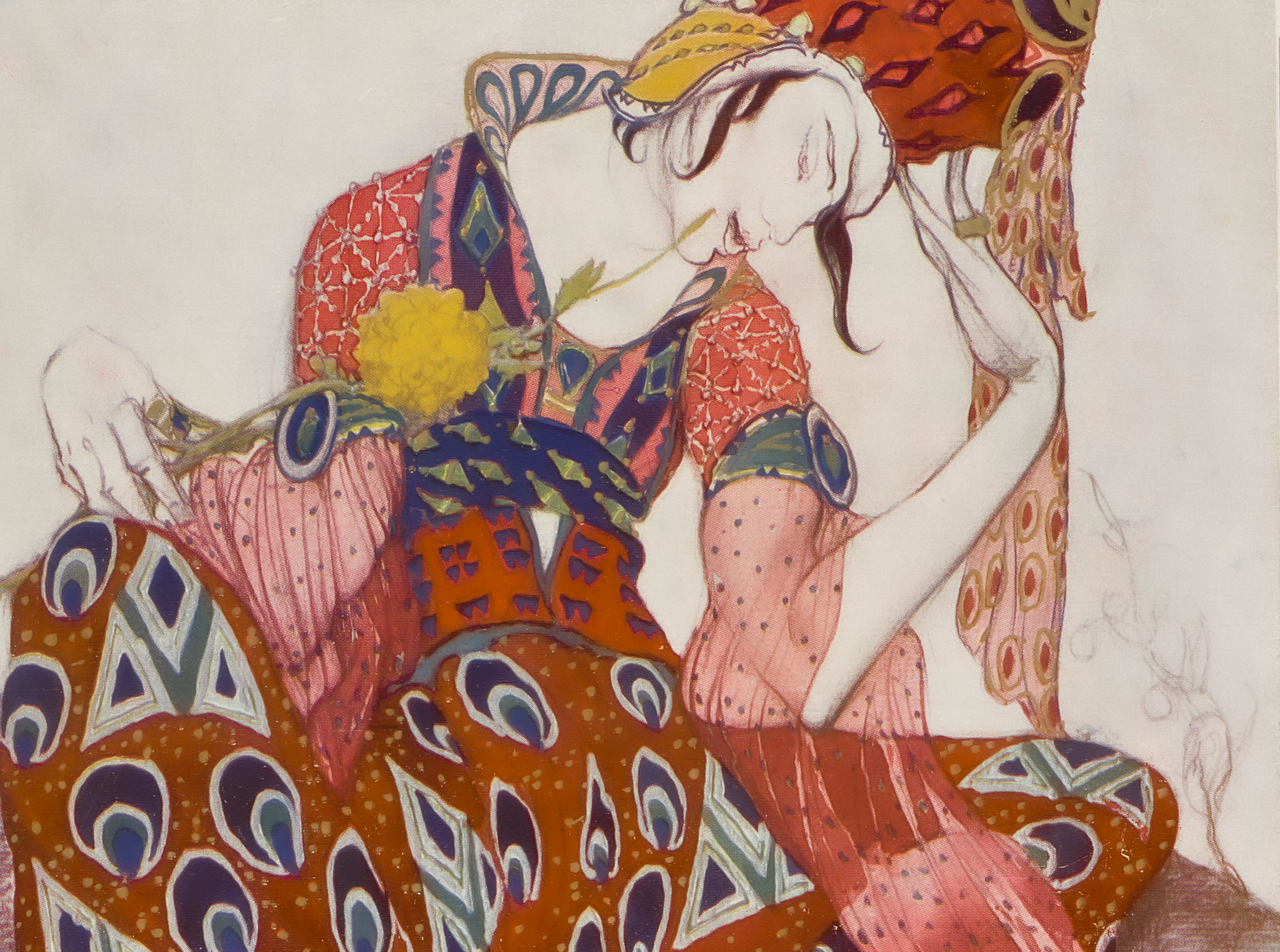 An unprecedented acquisition
The Royaumont Foundation and the Les Siècles orchestra have a long-standing fertile artistic partnership, with original projects based on the great works of the repertoire – Berlioz, Debussy, Mahler… In March 2022, the two partners joined forces to preserve and communicate heritage pièces, acquiring together, in an unprecedented move, an exceptional collection of Ballets Russes programmes at the sale of the Landau collection held in Vichy under the hammer of auctioneer Etienne Laurent. Initially assembled by Pierre Landau (1955-2018), who was passionate about the history of music and dance in France, the collection comprises forty-two programs from the "Russian seasons", covering performances in Paris from 1907 to 1929 and some tours abroad.
Pierre Landau Collection, Ballets Russes programmes (Bibliothèques Royaumont, Bibliothèque musicale La Grange-Fleuret). Photo: Cyprien Tollet ©.
The collection of Ballets Russes programmes assembled by Pierre Landau bears witness to several remarkable events in French musical life. These include the double revelation to the Parisian public of Feodor Chaliapin (1873-1938) in the title role of Mussorgsky's opera Boris Godunov (in 1907 and 1908), the legendary dress rehearsal for the first performance of the Ballets Russes on 18 May 1909, and the many shows created by Serge Diaghilev's company (1872-1929): Scheherazade, The Firebird, L'Après-midi d'un faune, Daphnis et Chloé…
Through these programmes, the reader also discovers Diaghilev's constant quest for total art. To this end, he surrounded himself with remarkable musicians (Stravinsky, Prokofiev, Debussy, Ravel), renowned painters and decorators (Bakst, Bilibin, Goncharova, Larionov, Picasso, Matisse) and, finally, dancers and choreographers of genius (Fokine, Nijinsky, Balanchine, Massine). Performances in which – in the words of the Russian writer Boris Kochno (1904-1990) – "everything was equally admirable: the music, the interpretation and the stage direction".